Click to Enlarge:
---
Corbilt Welding & Fabrication Ltd., our founding division of the Corbilt Group of Companies, remains the backbone of our organization and the driving force behind all subsequent expansions, including AJ Equipment & Installations and our most recent division Wrangler Engineering. As the founding division of the Corbilt Group, it has provided us with unique opportunities over the years to increase our ability to meet industry needs while ensuring our continued growth, remains strategic and focused on our ability to provide our clients with the highest level of quality and innovation.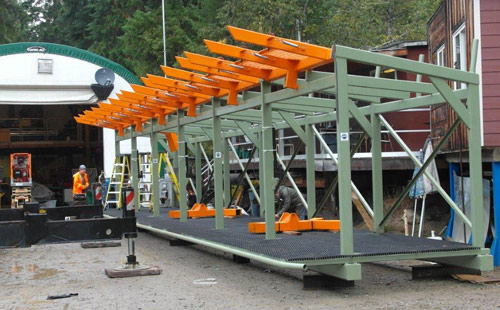 The Corbilt Welding and Fabrication division of the Corbilt Group remains focused on manufacturing, capitalizing on our 20 plus years in the industry. Providing our clients reliable, knowledgeable, and affordable access to turnkey solutions that has been founded on quality, innovation and experience.
The Corbilt team's primary focus areas includes all manufacturing conducted both in the field as required, and shipped from our current shop facility in Mara, B.C., with expanded capacity, anticipated to be starting soon, with the opening of our new facility in Enderby, B.C. This new facility will provide the Corbilt team with an additional 10,000 sq feet of manufacturing space in addition to the facility in Mara.
Corbilt Welding & Fabrication is committed to building and maintaining our knowledge and skill base, in advance of ever changing industry standards. We aspire to be the leader in our industry for innovation, quality and safety.
Respected, Reliable, Knowledgeable and Professional services guaranteed.